SCRAMx – The Leader in
Alcohol Monitoring



SCRAMx combines continuous alcohol monitoring (CAM) and house arrest in one
court-validated device. It drives greater accountability while helping the criminal
justice ecosystem target the hardcore drunk driver.




Over the past six years, AMS has talked extensively with hundreds of court, probation, and agency personnel about what else we could offer them. We also listened to what our Service Providers were hearing in the field from their customers as to what additional tools would help in their ongoing efforts to manage alcohol offenders.

From all their input – one thing was clear. While SCRAM was making great strides in the courts, there was also the need to ensure that some offenders are confined to their homes during certain hours of the day.

In response, AMS developed the evolution of SCRAM – SCRAMx - that combines CAM with house arrest. With both technologies integrated into one device, this avoids the need to strap multiple devices on an offender – which is not only an operational and administrative nightmare but is also a hardship on the individual being monitored.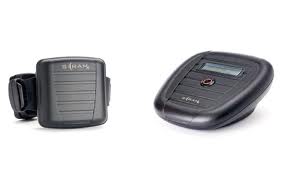 The types of offenders who are likely candidates for both CAM and house arrest are:
Those being monitored for alcohol who have confirmed drinking or tamper events and need an additional level of sanctioning to ensure compliance
Those who were incarcerated for an alcohol-related crime, are re-entering the community, and need closer supervision
Those with aggravated circumstances surrounding their alcohol-related crime (such as a high BAC)
Those who the judge, sheriff, or other authority consider high risk and want to ensure additional protection for the public To this end, AMS continues to blaze new trails with SCRAMx to further expand the span and scope of alcohol offender management.