GPS Electronic Monitoring Software
VeriTracks®
Is a patented (U.S. Patent 6,405,213), 100 percent Internet-based electronic monitoring tracking application that receives, stores and distributes monitoring data transmitted by BluTag® Active, BluTag® Hybrid and BluTag® Passive. Supervising agents access VeriTracks® 24/7 using any computer with a high speed Internet connection.

VeriTracks® provides functionality that simplifies offender electronic monitoring for supervising agents. Supervising agents determine what event and violation notifications to receive, how to receive them (via email, fax, pager or text message).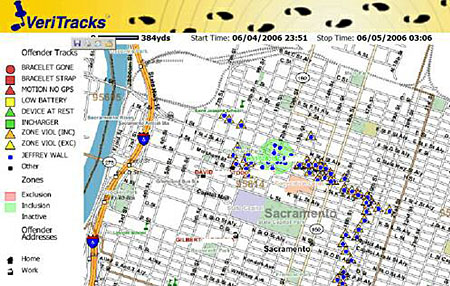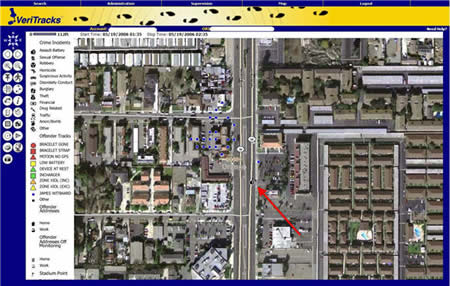 Mapping Functionality
VeriTracks® also offers robust mapping that displays and animates the current or historical tracks of one or more offenders at the same time.



Supervising Agents Can:
Analyze historical tracks for patterns and trends in the movements of one or more offenders or zoom down to closely examine a city block or zoom out to view an entire state. The GPS Electronic Monitoring software allows users to reverse geocoding to determine the nearest U.S. Postal Service address of any location on a map.